Makeup For Blemishes: A Simple Solution For Flawless Skin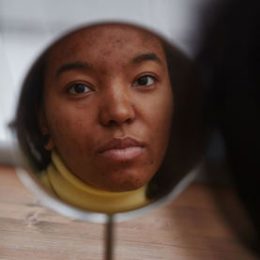 Nobody likes to look in the mirror and see blemishes on their skin. But even if you lead a healthy lifestyle with plenty of sleep, water, and exercise, acne can show up when we least expect it. So whether you're dealing with occasional pimples or frequent breakouts due to hormones, genetics, or something else, makeup can be your knight in shining armor to help conceal it all. Taking just a few minutes each day to apply some foundation, concealer, and other face products is an easy solution for disguising imperfections so you can have flawless skin that looks picture-perfect at all times. In this post, we'll explore how applying makeup strategically helps diminish the appearance of blemished skin while ensuring everything stays put no matter what life throws your way!
How to reduce the appearance of blemishes with makeup
Using makeup to cover up blemishes can be tricky, but it is possible. Start by priming the area with a mattifying primer and let it sit for a few minutes before applying foundation. Stay away from creamy or dewy foundations, which will make the blemish more visible. Instead, look for oil-free, full-coverage foundations designed explicitly for spot coverage and blending. Next, use a damp beauty blender or brush to apply the product in thin layers that allow your skin to peek through. Make sure you blend out the edges, so there's no harsh line of demarcation where the product starts and stops. Once you have achieved an even base, use a concealer one shade lighter than your foundation shade on top of the blemish. Pat the product with your finger and then use a setting powder to lock it. Give it a few minutes before adding any other makeup, such as bronzer or blush, so the product has time to settle. Finally, set the look with a light dusting of translucent powder for added staying power. With this technique, you should be able to cover up most blemishes without looking cakey or unnatural.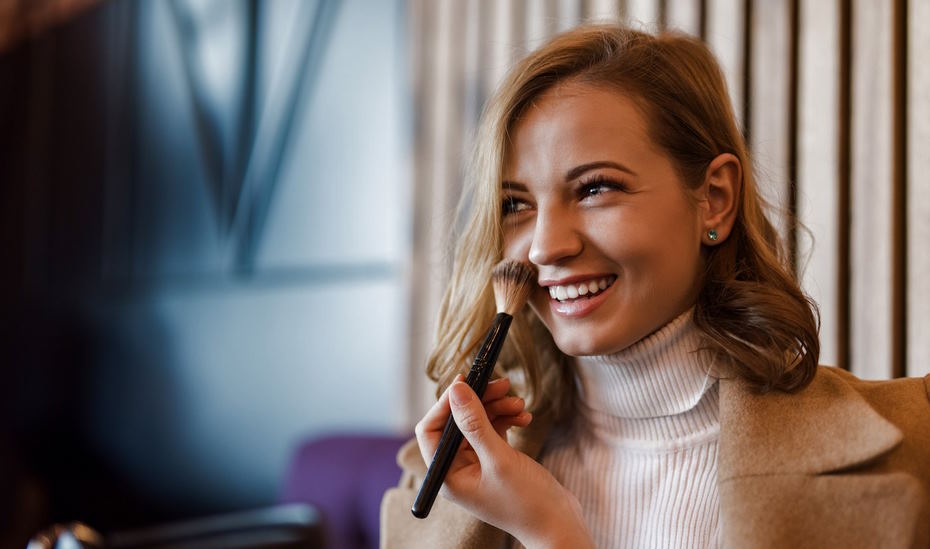 For extra coverage, you can also use color correctors to help erase the appearance of deep scarring and discoloration. Color-correcting products come in different shades, from green (to neutralize redness) to yellow (to mask dark spots). Apply the color corrector over the foundation and concealer, then set it with powder. With this method, you can cover up stubborn blemishes for a long-lasting finish.
By using the right products and techniques, it is possible to reduce the appearance of blemishes with makeup. Always remember to start with a clean base and build your coverage slowly for a natural look that will look manageable and manageable. And remember to choose oil-free products whenever possible to avoid aggravating existing acne! With patience and practice, you should be able to achieve flawless skin every time.
Makeup products that help cover up blemishes
Products such as concealers and foundations can help even out your skin tone. When looking for the right shade, match it as close to your natural skin tone as possible. Setting powder applied after foundation will help lock makeup in place and prevent it from smudging throughout the day.
Look for oil-free products that won't clog pores or contribute to breakouts for oily or acne-prone skin. For example, powder blush is a great way to add a little color without risking further irritating sensitive skin. Make sure to wash brushes weekly so bacteria are not transferred from your face to applicators.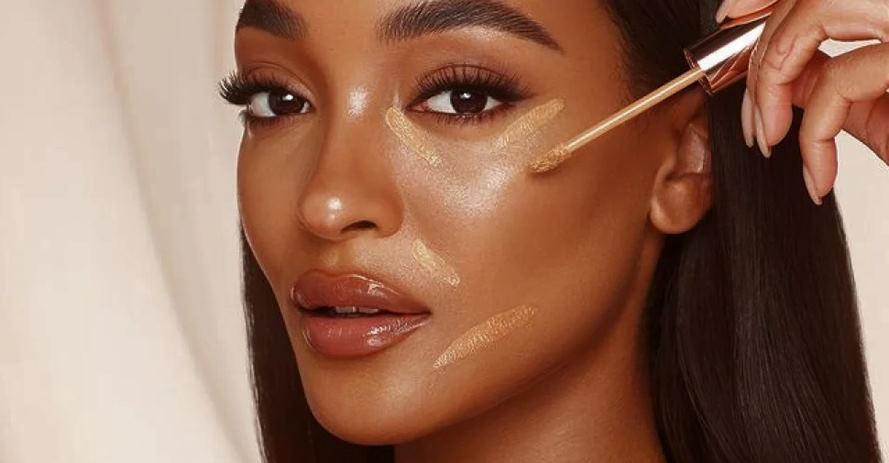 If you prefer a more dramatic color on cheeks and eyes, try using cream formulas instead of powder. Cream products have a softer, more natural look and can be blended better for an even application. In addition, eye shadows that are light and neutral in tone will draw attention away from blemishes while still making your eyes stand out. Waterproof mascara is also a great choice to prevent smudging or running throughout the day.
With just a few simple steps, you can easily cover up any blemishes and achieve the perfect makeup look! Just remember to use products suited for your skin type and keep them clean for the best results.
Finally, remember skincare. A good moisturizer and cleanser can help keep skin healthy and blemish-free. If your skin is still breaking out, try using a spot treatment to reduce inflammation and get rid of acne faster. Don't forget the importance of SPF as well — especially when using makeup with an SPF rating — to prevent sun damage and premature aging. With the right products, techniques, and routine care, you can have beautiful-looking skin in no time!
Additionally, it's important to take breaks from wearing makeup every once in a while so your skin can breathe. Give yourself one or two days off each week to allow your skin to reset, and remove all makeup before sleep. By following these tips and finding the right products, you can feel confident knowing that your skin looks flawless!