New Trend Alert: The Long Asymmetrical Cut Is Taking Over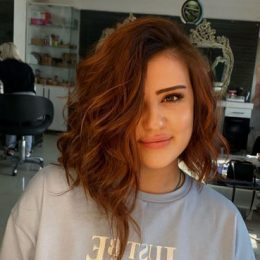 Are you looking for a bold and daring new look that will turn heads? If the answer is yes, then you've come to the right place! The long asymmetrical cut has been gaining traction recently as one of the trendiest hairstyles. This unique cut combines short and long hair elements to create an edgy yet sophisticated style that's sure to be admired. Plus, it's incredibly versatile as it can be styled in many ways depending on your preferences. Read on to learn more about this exciting trend so you too can jump onboard with the new must-have look!
Why this asymmetrical cut is the most flattering for every face shape
The asymmetrical cut is unique in that it can be customized to flatter the individual features of each face shape. Whether you have an oval, round, square or heart-shaped face, the asymmetrical cut accentuates your best features and creates balance. For those with softer facial silhouettes and delicate features, the longer layers near the chin create dimension and add structure for a beautiful frame all around. Similarly, wider faces benefit from shorter layers that taper down towards the chin to reduce bulkiness and soften angles. The use of asymmetry also adds movement and volume throughout the hair while creating flattering lines that draw attention away from potential imperfections. Ultimately, no matter your unique facial traits or desired goal when it comes to styling, the asymmetrical cut is sure to be a flattering and timeless look.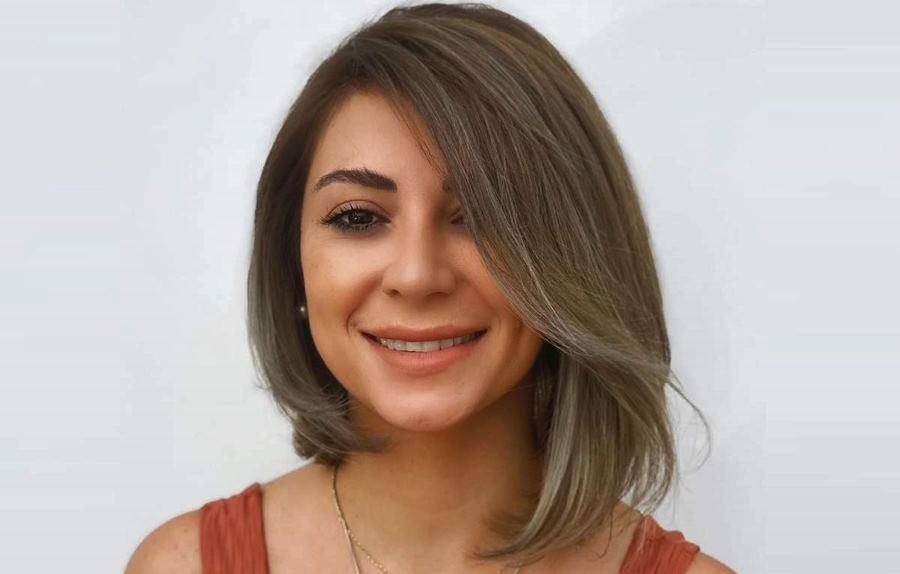 This style is incredibly versatile and provides a low-maintenance option for those who need more time or energy to be styling their hair constantly. The asymmetrical cut can easily transition from day to night and works with various product applications or no product at all. Whether you are looking for an edgy and modern take on your classic style or want something effortless that looks amazing, the asymmetrical cut is one of the most popular choices due to its ability to flatter any face shape while still allowing room for individual expression. By taking into account each person's unique facial traits, this cut can create a beautiful and eye-catching look that is guaranteed to turn heads. No matter your face shape, an asymmetrical cut can be tailored to perfectly flatter and enhance all of your features.
Whether you are looking for something timeless or more trendy, the asymmetrical cut is a great option for any face shape and will make sure you always look your best. With this style being so customizable, it has become one of the most popular choices due its ability to create flattering lines and dimensions while still giving room for individual expression. In addition, using shorter layers near the chin creates structure, while the longer layers up top add volume and movement. Ultimately, the asymmetrical cut provides a low-maintenance solution with maximum benefits to ensure everyone looks their very best. ​
Different ways to style a long asymmetrical cut
Bangs can instantly give the haircut a modern and stylish look while layering will add texture and movement to help soften the style. Adding feathered layers to the ends of the hair can also create a softer look and draw attention to facial features. Razoring is another great way to add definition and shape to an asymmetrical cut by cutting away bulk in some areas and leaving more volume in others. Whichever technique you choose, styling your long asymmetrical cut is sure to give it a unique edge that will make heads turn!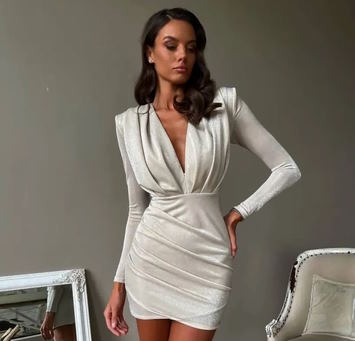 No matter your hair type, there are endless possibilities for styling an asymmetrical cut. Whether you opt for a sleek and sophisticated look or something more edgy, you can create your own unique style with just a few simple steps. A great way to start is by using mousse or wax to give the hair texture and shape, then finish it off with styling products like hairspray or shine serum. Adding accessories such as clips, pins, and headbands can also help complete the look and add some extra personality. With so many options available, you're sure to find a style that reflects your individual taste!
Finally, remember to take care of your hair in between styling sessions. Proper maintenance of an asymmetrical cut is essential for keeping it looking its best. Investing in quality haircare products, such as a sulfate-free shampoo and conditioner, will help keep your locks looking healthy and vibrant. Regular trims are also important for maintaining the shape of the haircut. With the right care and styling techniques, you can keep your asymmetrical cut looking amazing for years to come!
By following these simple tips, you can easily find a way to style your long asymmetrical cut that fits your individual look. Don't be afraid to experiment with different techniques – endless possibilities! With some creativity and patience, you can create a unique style that will show off your personality in no time at all. So go ahead and get creative – have fun with it and make sure it looks good on you!